News
XMAS update about the new QT based web browser for OS/2 and ArcaOS...
Details

Category: Software
Published: Sunday, 29 December 2019 12:41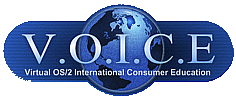 Roderick Klein (OS2VOICE) posted an update about BWW's new internet browser for OS/2.
Remember that BWW (bww Bitwise works) requires your sponsorship
Yyou can use Patreon or the Os2VOICE online shop to help them.