News
Hardware Explorer 0.0.4
Details

Category: Software
Published: Thursday, 30 January 2020 16:42
Hardware Explorer 0.0.4 has been released.
- URL: http://os2.snc.ru/product-HwExplorer.html#
"Hardware Explorer is an alternative to the native OS/2 Hardware Manager located in the "System Setup" folder. The main goal of this project is a more complete and accurate representation of the installed equipment. Different types of devices have unique icons and this greatly simplifies the orientation and visual perception of information.  "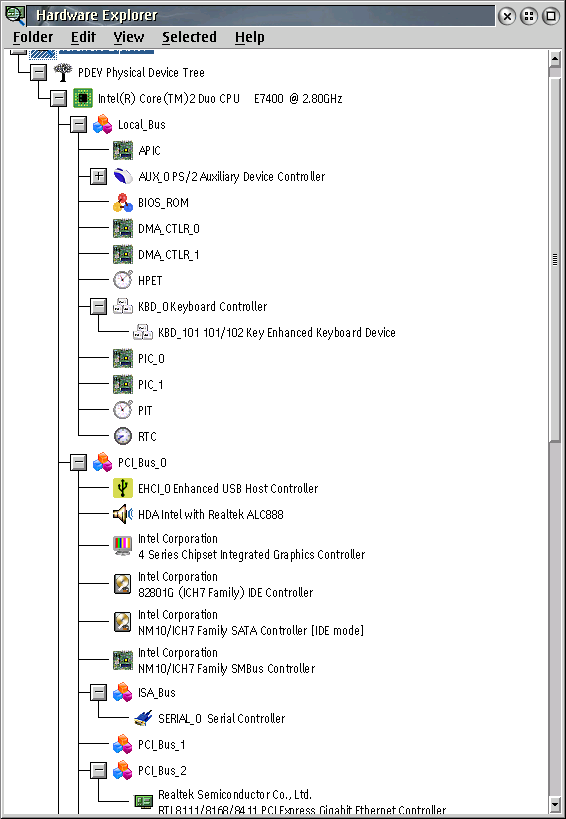 Developed by: Digi