News
GCC 9.2 released - new milestone for OS/2 development!
Details

Category: Software
Published: Tuesday, 04 February 2020 14:15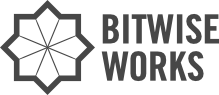 It is not only the applications and libraries that matter, but also the possibility to develop and compile these. Our old proven GCC 4.9.2 compiler, which has been used for every single program during the last few years, is showing its age with newer software projects such as Qt 5, Poppler and CMake ‐ which it could not build anymore.
...
So, bitwise works has taken the challenge to port the latest stable GCC (which is only a few months old, dating from Aug 12, 2019).

Our work is based upon Knut St. Osmundsens work on GCC3, Paul Smedleys work on GCC 4 and later versions, Ko Myung-Huns important patches to that and has been completed by the proven skills of our Dmitriy Kuminov.

So, now OS/2 is on par compilerwise again with all significant other platforms!
Here is our official readme.

We hate to repeat us, but as you all know meanwhile, good software does not grow on trees! In order to enable us to continue to create software for ArcaOS (and eComStation and OS/2), we have to ask for some help. Please contribute either in our shop or on Patreon!
We appreciate both and thank you in advance!
Source: https://www.bitwiseworks.com/