News
qca, quassel, cmake, doxygen, poppler, libxml2, libxslt, hunspell
Details

Category: Software
Published: Tuesday, 18 February 2020 19:49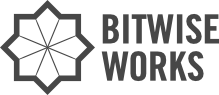 bww bitwise works has released important updates. Please remember that Bitwise requires your support to complete the funding via webshop or via Patreon page. According to the Qt5 Donation Meter they are at 75% of the 42000 € goal.

We released version 2.2.1-1 of qca (Qt Cryptographic Architecture), version 0.14-1.pre of quassel (A modern distributed IRC system), version 3.15.3-1 of cmake (Cross-platform make system), version 1.8.17-1 of doxygen (A documentation system for C/C++), version 0.84.0-1 of poppler (PDF rendering library), version 2.9.9-2 or libxml2 (Library providing XML and HTML support), version 1.1.34-1 of libxslt (Library providing the Gnome XSLT engine), version 1.7.0-2 of hunspell (A spell checker and morphological analyzer)
It is uploaded as rpm to the netlabs rel or exp repository. To install just use either yum or ANPM. If anyone prefers a zip file, those are available at the netlabs rel repo or at the netlabs exp repo.

What's new in qca:
What's new in quassel:
What's new in cmake:
update to vendor version 3.15.3
build with gcc9
add rc file handling
disable 1121 wlink messages
don't use emxexp for c++ by default anymore, it relies on declspec. if you want the old way use -DOS2_USE_CXX_EMXEXP=ON
What's new in doxygen:
fix a binary read
update to version 1.8.17
What's new in poppler:
update to vendor version 0.84.0
adapt the spec to latest fedora spec
add qt4 backend again like fedora does
What's new in libxml2:
update to vendor version 2.9.9
fixed libxslt ticket #1 (enable loading of symbols with _)
What's new in libxslt:
update to vendor version 1.1.34
What's new in hunspell:

Sponsoring
To be able to finish our goals we need your support. Please sponsor as much as possible via our webshop or via our Patreon page.