News
July update of bww bitwise works GmbH (readline, bash)
Details

Category: Software
Published: Thursday, 16 July 2020 13:56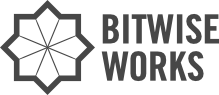 We released version 8.0-3 of readline (A library for editing typed command lines), version 5.0.11-3 of bash (The GNU Bourne Again shell)
At this stage we have finally built the Qt5 qtwebengine. This is a next big milestone. We are now ironing out some bugs and test the whole part with small browser apps.
It is uploaded as rpm to the netlabs rel or exp repository. To install just use either yum or ANPM. If anyone prefers a zip file, those are available at the netlabs rel repo or at the netlabs exp repo.

What's new in readline:
fix insert key, add delete key
What's new in bash:
enable system readline
added BEGINLIBPATH and friends
fixed a double fault, which leads to a kernel trap

Sponsoring
To be able to finish our goals we need your support. Please sponsor as much as possible via our webshop or via our Patreon page.

Silvan Scherrer