News
DataSeeker 1.16
Details

Category: Software
Published: Wednesday, 03 August 2022 22:01
DataSeeker version 1.15 has been released (2022/08/03). This is a multithreaded PM text and file finder, intended as a replacement for PMSEEK.EXE.
Read more about here - http://trac.netlabs.org/dataseeker/wiki/WikiStart
"DataSeeker is a PM based file and text search utility. Better than pmseek
national language support
boolean AND/OR on search pattern allowed (search for multiple files or text strings)
resizeable window (one of the main drawbacks of pmseek)
multithreading
search history"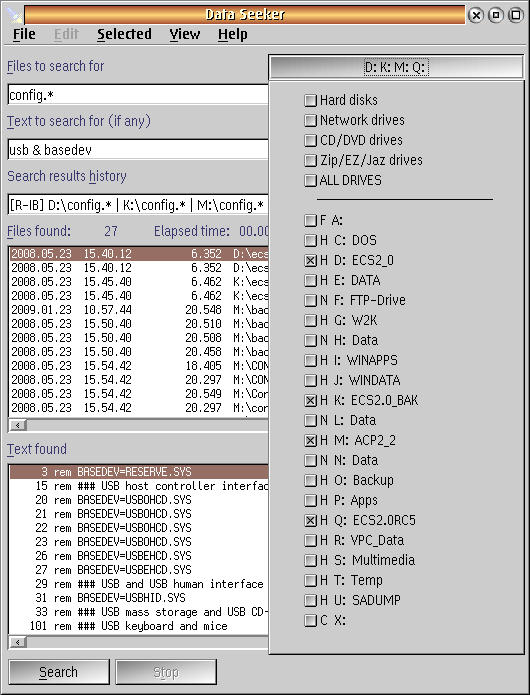 Source: eCSoft/2