News
Warpstock 2021 - Virtual - Next Saturday
Details

Category: Events
Published: Tuesday, 14 September 2021 15:00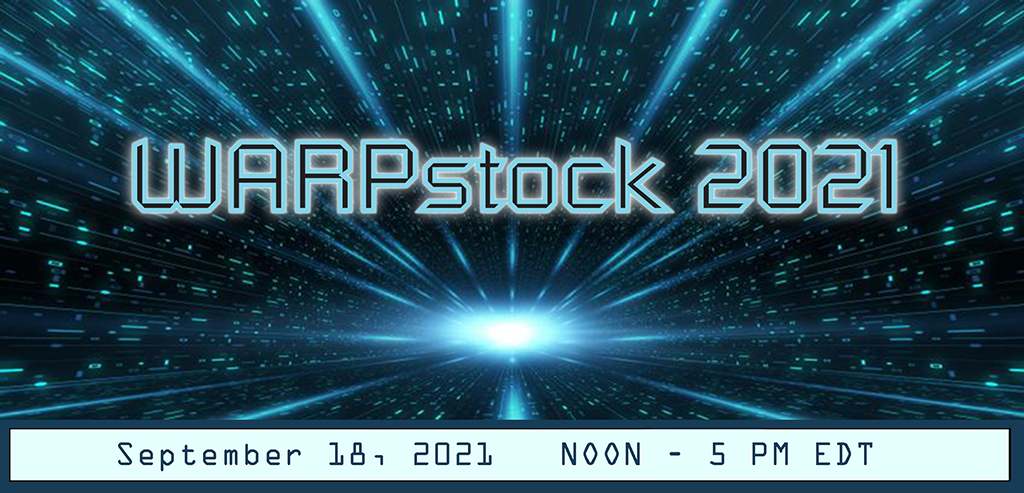 This year's WarpStock event will be held Saturday, September 18, 2021.
From 9 AM to 2 PM PDT (12 PM to 5 PM EDT | 4PM to 9PM GMT
45-50-minute slots, with sessions scheduled on the hour.
Registration will not be required for this virtual conference.
Attendance will be via YouTube stream, and questions may be posed via YouTube Chat as well as IRC.
Subscribe to WarpEvents on YouTube.
Instructions to watch the Warpstock live stream:

YouTube
We will be using YouTube Live as our streaming server. Go to the
WarpEvents page at
YouTube.
https://www.youtube.com/channel/UCNKJf6d69jWt4AD41yEgawQ
Once there, locate the WarpStock 2021 Live Stream URL.
Users with OS/2 can watch the stream in two ways.
1) Option 1: Firefox pointing to the WarpEvents site:
2) Option 2: Grab the YouTube URL and put it on VLC to view the Live Stream.

IRC
To ask questions as we go, you may use IRC. The URL for the #warpstock
channel is
ircs://irc.libera.chat:6697/warpstock  (TLS encrypted)
or
irc://irc.libera.chat/warpstock (plain text)
or
https://web.libera.chat/  (web interface, type #warpstock into Channel
field)

A link to the schedule is shown below.
http://www.warpstock.org/calendar.php?mode=&view=week&month=09&day=18&year=2021

The Warpstock 2021 conference will be offered via streaming video. If you enjoy the conference in this way, please feel free to send us a donation to help cover the costs of presenting Warpstock.  Go to the main page:
http://www.warpstock.org/index.php
On the left side find Support Warpstock and click the yellow PayPal Donate button.

Warpstock Corporation is a registered 501(c)(3) non-profit corporation, chartered in Virginia. The Warpstock annual conference is a gathering of OS/2 users, developers, and vendors from around the world for the purpose of education and advocacy. All contributions to Warpstock are fully tax deductible in the US. Consult your tax adviser for more details.