AssoEdit
Assoedit allows you to inspect or modify associations set for file- and typefilters. You can add new associations, remove old ones and change defaultsassociations. Also, you can add new filetypes.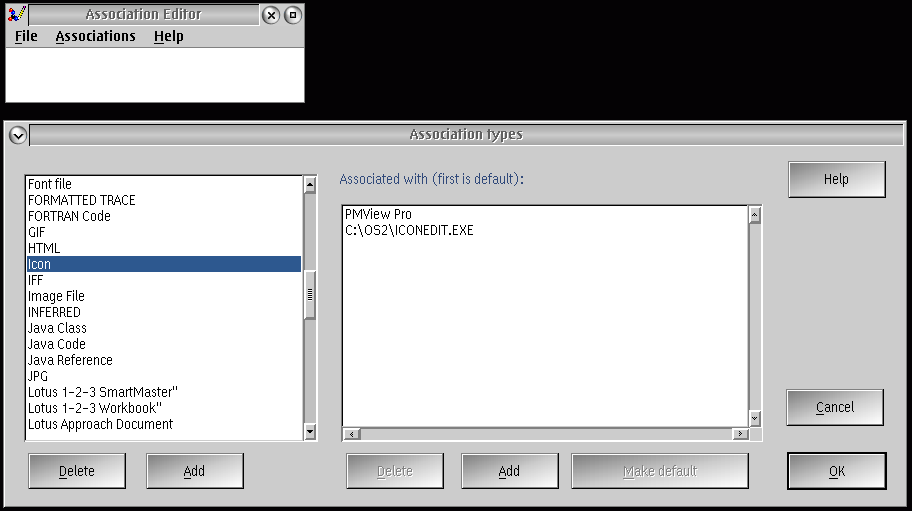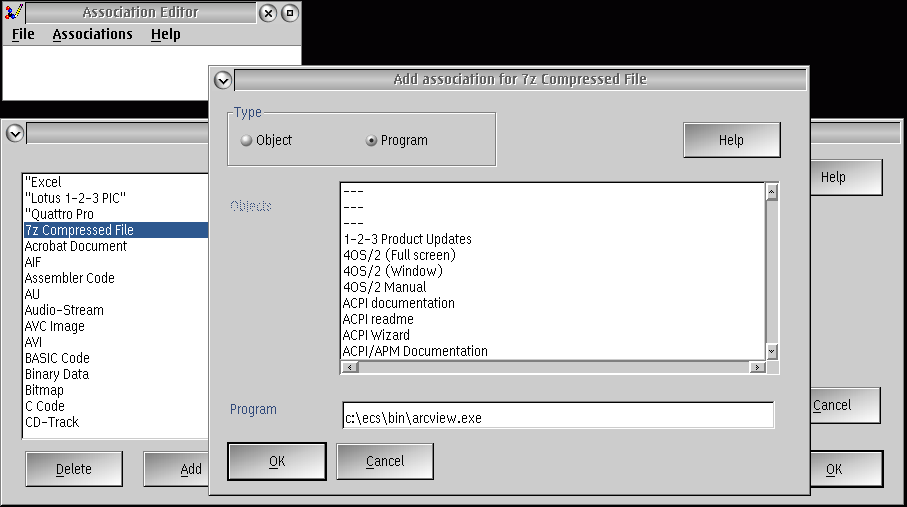 Installation
Simply copy ASSOEDIT.EXE and ASSOEDIT.HLP to your harddisk. (If you do not already have WPTOOLS.DLL somewhere in LIBPATH, copy the enclosed one either somewhere accessible from LIBPATH or into the program directory. Optionally, copy ASSOEDIT.ICO into the same directory as ASSOEDIT.EXE.
If you do not start ASSOEDIT.EXE from the same directory where the .hlp file is located, make sure you have placed the .HLP file in a directory that is included in your HELP path in CONFIG.SYS (SET HELP=...).
Requirements
This version of AssoEdit supports:
OS/2 2.0 GA
OS/2 2.0 GA with Service Pack dated Oct 1992
OS/2 2.1
OS/2 2.11 (= 2.10 + SP)
OS/2 Warp 3.0
OS/2 Warp 4
Download
License
Author