Changing the Default View of a Folder
On OS/2 and eComStation you have different views of a folder that you can select like:
Icon View
Tree View
Details View
xView (Included on the latest xWorkplace)
If you have one folder that you want to change which is the default view to open it you can do it very quickly.

There is also another way to change the default way to open it on the properties of the folder.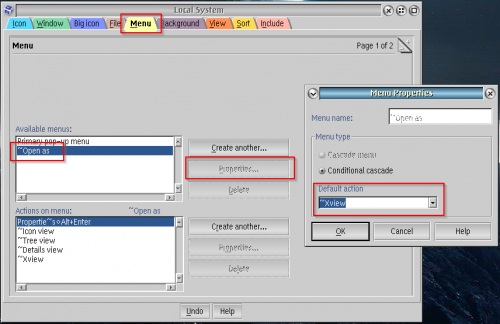 If you want to set default XView for all folders, you must open standart XWorkplace object "Workplace Shell". Go to "Folder Views" tab, and set XView as default view of folders.