Config Apps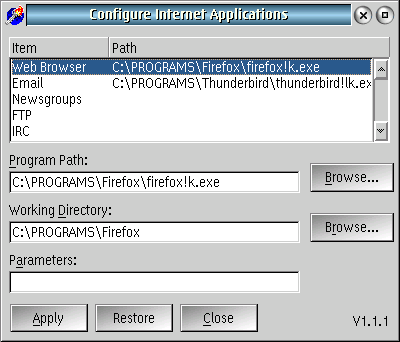 This is a small utility program to edit the default web browser settings stored in the OS2.INI (user profile) under the WPURLDEFAULTSETTINGS application/section.
These can also be edited using the default settings in a desktop URL object or template. The same settings are used either way.
To make it more complete, I also added a default parameters setting, and decided on settings for various other protocols, including email, newsgroups, FTP and IRC.
NOTE: At time of 1.1.0 release, Only Mozilla for OS/2 has been modified to support these other settings where appropriate.
License
Links
Download