Displaying an Application with Japanese Characters Correctly
Jump to navigation
Jump to search
If you are using an occidental version of OS/2 you will notice that Japanese characters look broken if you run a Japanese application.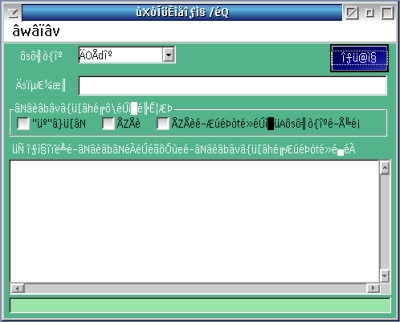 To be able to view the applications correctly with Japanese font you need to:
Install the Japanese codepage on the config.sys'
On the config.sys you can set up two codepages like:
CODEPAGE=850,932 

Use CpPal application to define the code page to an specific application.'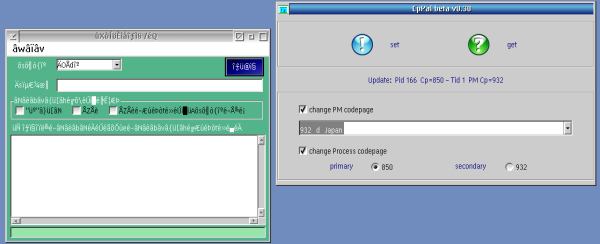 Open the Japanese application
On CpPal you need to set on the list to "932 d Japan"
On CpPal drag the "set" icon and drop it into the Japanese application.
You will not notice any change yet.
Use a font that contains all Japanese characters.'
On this case I'm using "Times New Roman WT J".

Open the "Font Palette"
Search for "Times New Roman WT J", select a size and put it on the list.
Drag the font into the Japanese application. You may need to drag it to several parts, like window tittle, content and buttons.

And now the application should look with a correct set of Japanese fonts.