Howto: Install eCS 2 on modern Laptop keeping Preinstalled Windows 7
Disclaimer
The content of this Howto has been carefully prepared and reviewed. Even though I do not take any responsibility nor liability on any kind of damage at hard- or software; dataloss or any other damage probaly caused by following this howto.
I do inform you that the use of this Howto is at your own risk.
Introduction/Target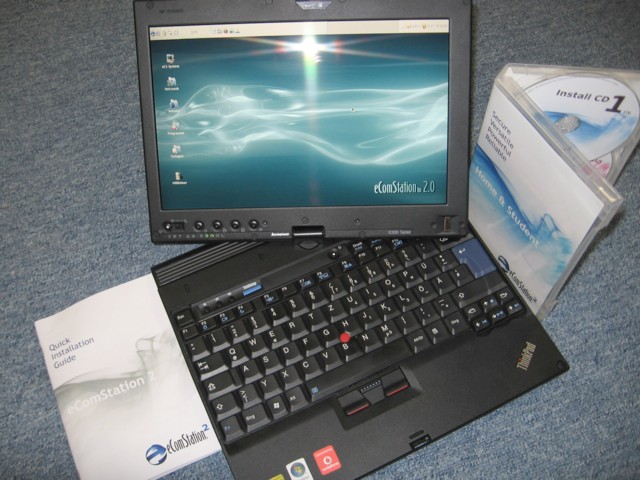 A lot of modern Laptops are deliverd with a Windows 7 preinstalled but do miss Recovery- or Operatingsystem Media.
This Howto is intended to help you get nativ eComStation 2.0 installed next to Windows 7 on a modern laptop while preserving the preinstalled Windows 7. It describes the opportunity to choose via Boot Manager the Operating System you want to use at startup time.
This has been tested with the Lenovo X200T Laptop and should work with other Laptops of the same Hardware generation.
Requirements
Here is the list of the required Hard- and Software and additional information:
eComStation 2.0 media and License
Laptop with "Compatiblity mode" for IDE Hard disk (Might work in AHCI mode but not stable) *
DFSEE Boot CD ( Demo version available)
CD Drive (Intern or USB)
Time
Patience :)
The * = ( As 08/2010 - Driver under construction/in development)
Prepare Windows 7
My Lenovo X200T has been delivered without Recoverymedia - so FIRST OF ALL: DO CREATE RECOVERY MEDIA!!! Please do refer to the documentation shipped with your laptop. Backup all your personal Data!
The factory disc Layout came with 3 Primary Partitions where we do have to delete two of, those are the recovery Partitions.
As a result Recovery from Harddisk will NOT work once you installed eComStation !! It will work with the Recovery Media you created - so please take care to do it carefully!
The picture shows the factory disc layout with the three primary Partitions (Windows7 Disc manager):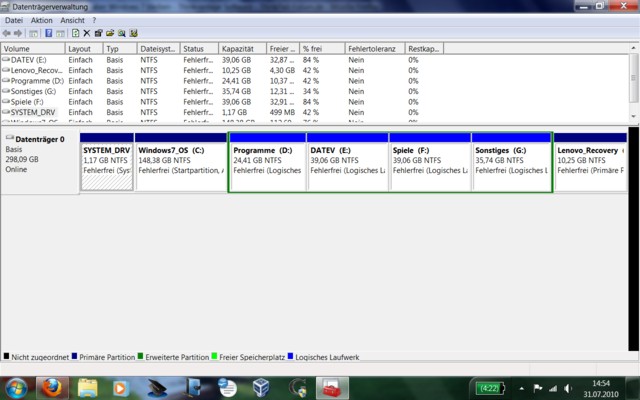 SYSTEM_DRV and Lenovo Recovery will be deleted, where SYSTEM_DRV will become the Boot Partition and Lenovo Recovery will become the Data Partition (the logical drives D,E,F,G are not relevant)
Step 1: Create Windows 7 Bootfiles on drive C: : open a command prompt as Administrator and type:
bcdboot c:\windows /s c:   

Press Enter

Step 2: Got to the Windows7 Disc Manager and select Drive C: Windows7_OS as "Active Partition", Reboot
Step 3: After Reboot select the bottom "Windows 7" at the "Windows 7 Bootmanager" to continue the boot process (can be fixed later via the Windows 7 System Setup - see picture)

Step 4: Open the Windows7 Disc Manager and delete the Partition SYSTEM_DRV and Recovery Lenovo, then you have: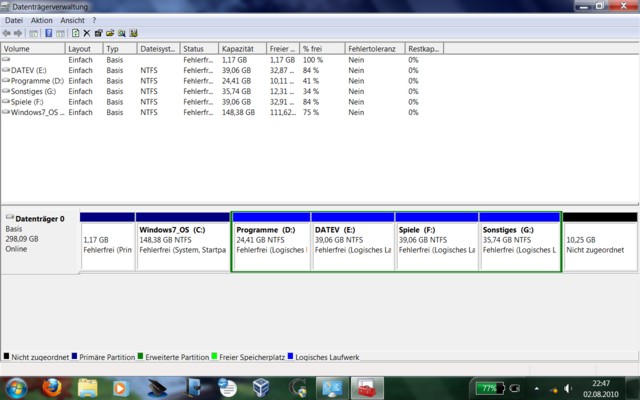 Step 5: Install IDE support in Windows 7: Open "regedit" and change in HKEY_LOCAL_MACHINE\System\CurrentControlSet\Services for: atapi, Intelide and pciide the start value from "3" to "0" (Zero), Reboot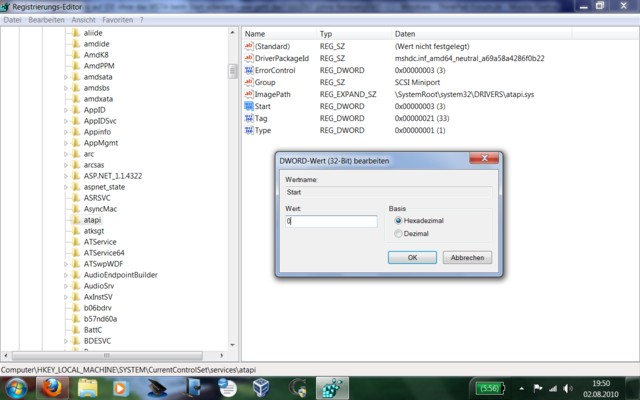 Step 6: Once the System reboots got to the BIOS of the Laptop (Press F1 for Lenovo) and change the SATA Mode from "AHCI" to "Compatibility" (Standard IDE Mode), after save (F10) and reboot Windows 7 should install the standard IDE Driver.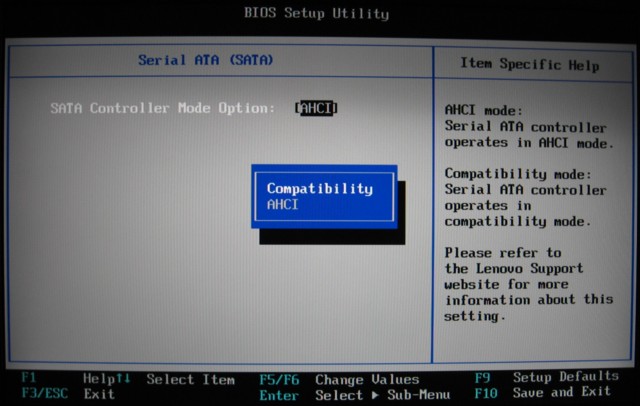 Prepare with DFSEE
Once you start the eCS 2.0 installation process from either an internal or external USB CD/DVD Drive it is not possible to create partitions or install the bootmanager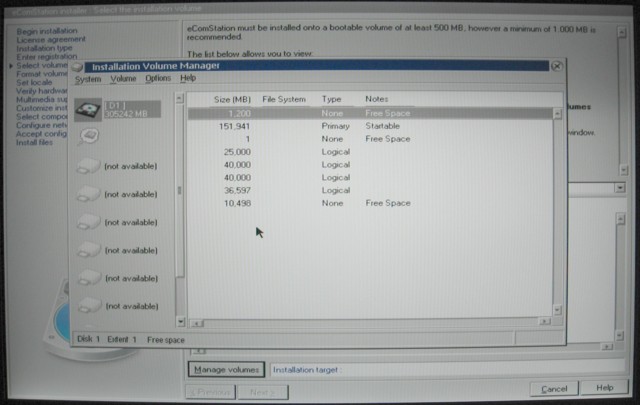 To overcome this, insert the bootable DFSEE CD and boot it. I verified the following steps with the internal 320 GB HDD and another 500GB HDD.
Just confirm the start menu by pressing "OK" two times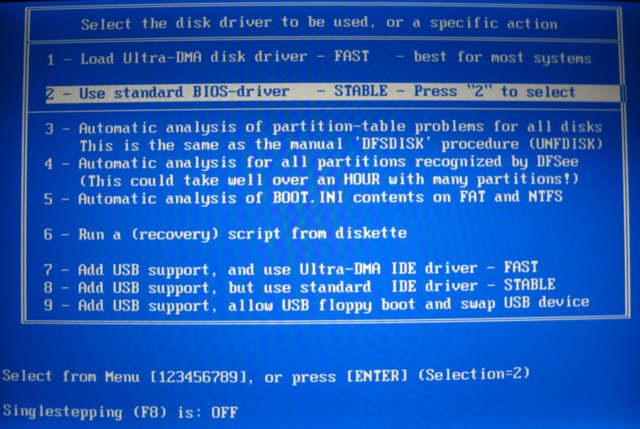 DFSEE reports "not matching Partitionsizes", to overcome this follow these two steps:
Mode=FDISK =>Fix CHS value to Geometry=> select HDD/Platte auswählen
Mode=FDISK=>OS/2 LVM and Bootmanager=>Add default LVM info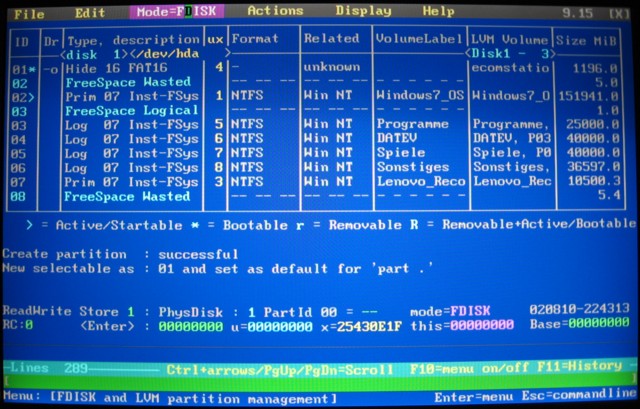 Installing eComStation 2.0
Eject the DFSEE CD, insert the eComStation 2.0 CD and reboot, choose to "boot from eComStation CD" and "Boot with menu for own values"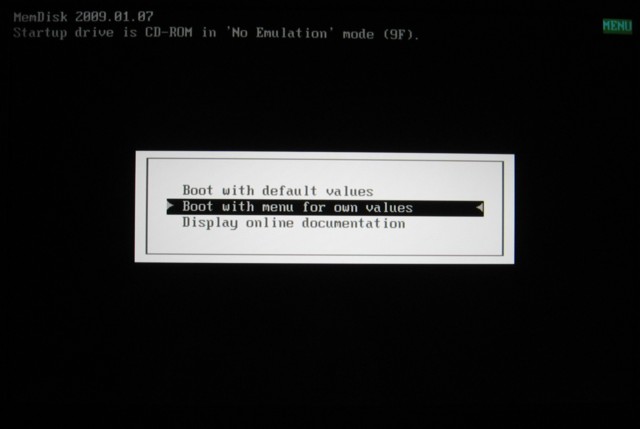 Customize according to your needs, I recommend to add the ACPI parameter /CD in case you want to install ACPI (recommended as well)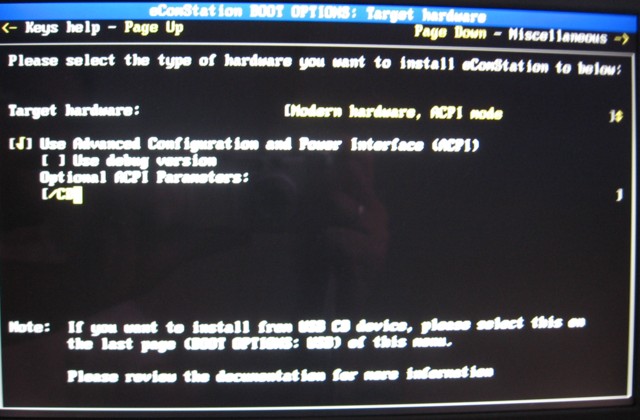 Customize according to your needs (Country!), do not forget to check the needed boxes "Support for USB CD ROM" and "Installation from USB CD ROM" once you install using an external CD/DVD drive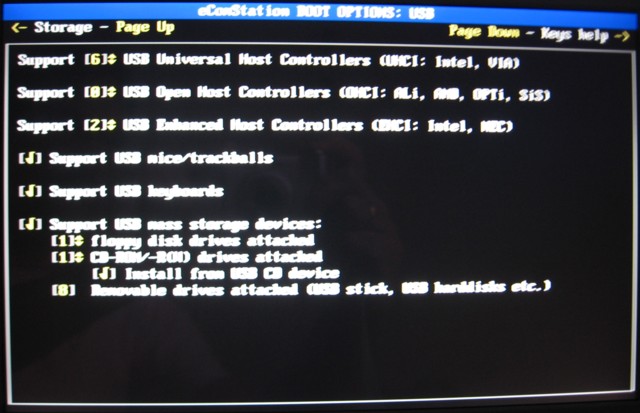 To start the Installation Finally Press ALT+F2 to watch the drivers while being loaded in case of errors
Choose the "Management console" and install the Bootmanager and the Partitions now, reboot and restart the installation again, you can install eCS 2.0 now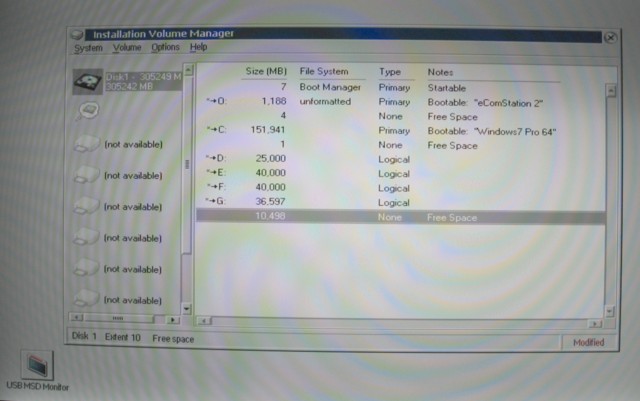 Once the Installation finished restart, and you can use the Bootmanager to select the operationg system you like or need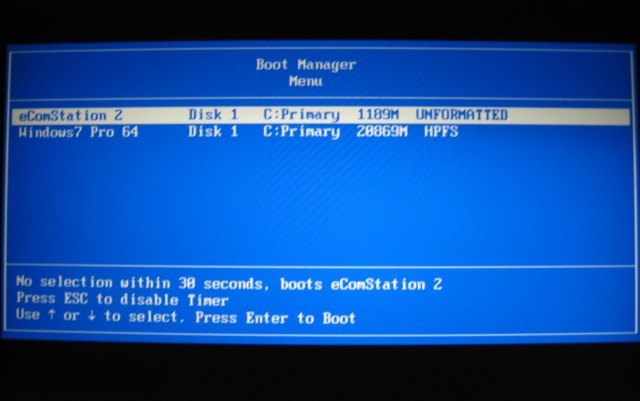 A view of the Hardwaremanager direct after Installation - including the new Intel LAN Driver from the eComStation beta Zone.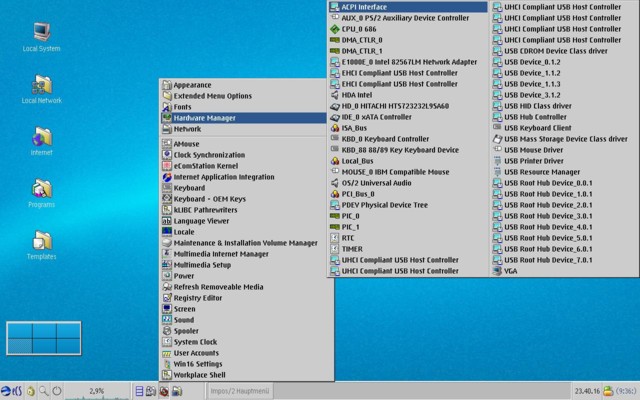 This is what ACPI support looks like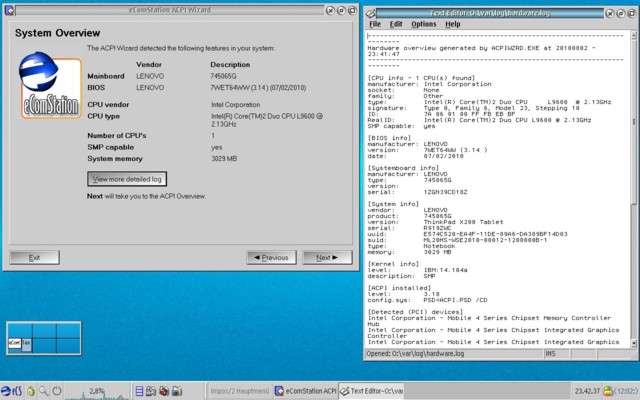 Dockingstation
There is a Dockingstation ("Ultrabase") availiable for the Lenovo X200T that is really well supported by eCS 2.0. i.e.. the external Monitor.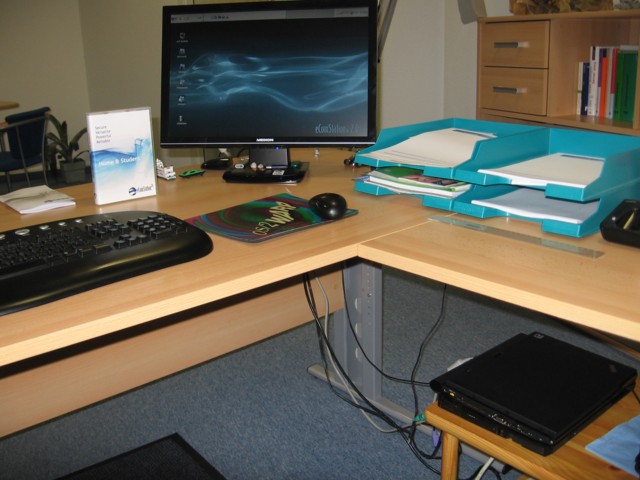 The additional devices (i.e.: internal DVD Burner) are automatically added to the Hardwaremanager
Additional Information
Warning: the use of eComStation will probably cause a lot of heat with your notebook, so please take care, especially when connected to AC Power
WLAN, Bluetooth and some more drivers are not availiable
If you feel you would like to donate something, please feel free to support one of the OS/2 - eCS projects of Silvan Scherrer (i.e.: Virtualbox, JAVA ..) via www.mensys.nl
Yes, there are other ways to reach the goal, this is just the way that worked for me.
Acknowledgements
Registered Trademarks are:
Windows 7 - Microsoft
eComStation - IBM, Serentiy Systems, Mensys
OS/2 - IBM
DFSEE - FSysSoftware