IBM OS/2 2.1 for Windows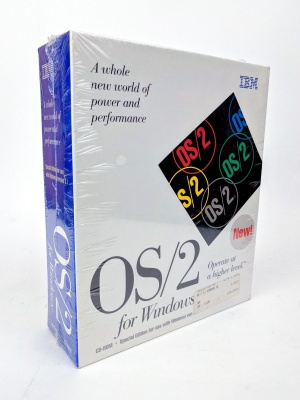 This was an edition of OS/2 2.1 that did not include the Windows 3.1 license. It required for the user to have a Windows 3.1 license to have Win16 compatibility on the OS.
It was announced on November 9 of 1993, the availability was set to December 1993 for the Special Bid and OEM offerings and February 1994 for the shrinkwrap retail offerings (all language versions).
It features:
All of the function of OS/2 2.1 at a reduced price when installed over Windows version 3.1.
It was offered in 1.44MB 3.5-inch diskettes and CD-ROM.
Related Articles
Announcement Letter