IBM OS/2 Warp 3
Jump to navigation
Jump to search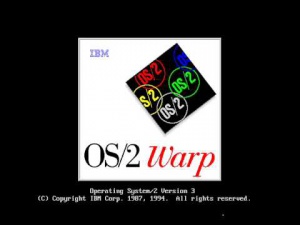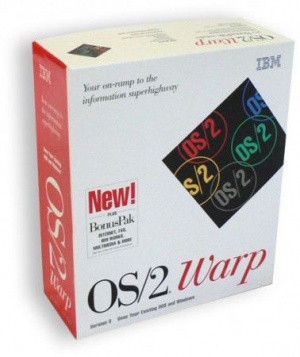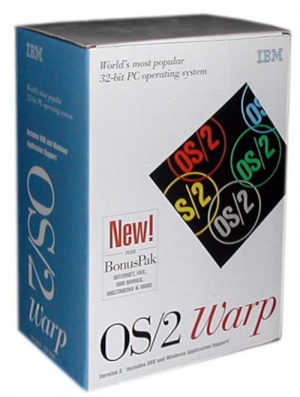 IBM OS/2 Warp 3 was announced on October 11 of 1994. The general availability for OS/2 Warp Version 3 was on October 1994 and OS/2 Warp with WinOS2 Version 3 for the 1Q 1995.
This version of OS/2 had two edition, Blue and Red (Also referred as Blue and Red spine). The red one did not contained WinOS2 support (Windows 3.1 support) in the box and the Blue one had that support.
Key Prerequisites
Hardware Requirements
The minimum hardware configuration for OS/2 Warp Version 3 is as follows:
Processor

Intel 386 SX - compatible or higher based personal computer

RAM Memory

4MB system memory and a hard disk with 35 to 55MB free space available to the operating system depending upon installation options selected.

HardDrive

Up to 30MB additional hard disk space may be required for the BonusPak applications depending upon user installation selections.
IBM recommends 6MB or greater system memory and a 120MB or greater hard disk for many application scenarios.

Video

VGA video support

Audio

Multimedia-ready systems for sound

Mouse

IBM-compatible mouse
Software Requirements
For the OS/2 Red Edition: Windows version 3.1 or its update, or Windows for Workgroups 3.1 or 3.11 must be previously installed on the system in order for Windows applications to run under OS/2 Warp.
Languages
OS/2 Warp has national language support for the following national language versions: Canadian French, Danish, Dutch, Finnish, French, German, Italian, Norwegian, Portuguese, Spanish, Swedish, U.K. English, United States English, Arabic, Hebrew, Greek and Russian.
Related Packages
24H1210 OS/2 Warp Full Pack Upgrade German v3.0 CD-ROM
IBM OS/2 Warp 3 - - German - 28H8161 - CD-ROM /CD Without Manuals.
With Win-OS2
Without Win-OS2
"ALC" means Additional License Certificate, simply a license card (without manuals or media)
Pictures
Announcement Letter
ZP94-0433 October 11, 1994. IBM OS/2 Warp Version 3 and OS/2 Warp with WinOS2 Version 3
PSP99006-0 May 19, 1999. OS/2 Warp V3 and OS/2 Warp V3 with WIN-OS2 Withdrawal. Japanese
296-421 Oct 22, 1996. SOFTWARE SERVICE EXTENSION: IBM OS/2 WARP VERSION 3 AND OS/2 WARP CONNECT VERSION 3.