Lenovo ThinkPad L512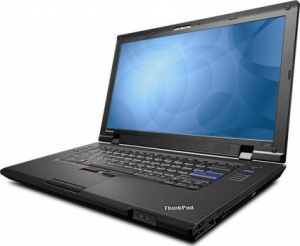 General Specs
Model Number:
Processor:
Memory:
HDD:
Graphics:
Release Year:2010
General Comments
By Kreso:
1: Sorry to resurrect old post but since it is related to ecs installation and AHCI than it may be of interest. Hardware: LENOVO TP L512, i5, 500GB sata HD, sata CD/DVD. For beginning this should be enough. Problem: Booting from internal CD in AHCI mode - fail. Must be in COMPATIBILITY mode (BIOS). After first phase (first reboot) TP crashed. Reseting mode to AHCI (BIOS) system start to boot from HD but than fail with known msg: OS/2 cannot operate your HD or ... That happens when DANI driver should be loaded, as meter of fact it start to load because there is first line of Dani driver ( /V in config,sys) Version of Danis506 is 1.8.7.
2: So Guys there is a progress. EcS v2 is installed. Here is HOW:
   1. BIOS - COMPATIBILITY
   2. My own values on preboot screen
   3. At the end of phase1 (reboot delay 20s) - eject CD
   4. Boot Manager - EcS (booting from HD) - inserting CD 1
   5. My surprise boot continue
   6. Choose options
   7. phase 2 finished (repeat as phase 1)
   8. reboot
   9. finish installation
   10. reboot ALL OK I am happy, very happy Cheesy Cheesy Cheesy 

Tried with AHCI - NO GO. Same as before - Dani and OS/2 cannot operate HD...
There is difference between R60 and L512 in AHCI implementation.
One more interesting think: with acpi enabled with SMP system shows 4 processors.
Pete: You are right. During last installation I change it to HPFS. Volume is compatible not LVM.
Next step is network. That I did not configure yet. I will do that at home.
Links
OS2World Forum Discussion [1]