Lenovo ThinkPad T480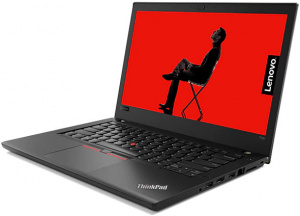 General Specs
Model Number:
Processor:
Memory:32 GB RAM
HDD:2 TB SATA SSD
Graphics:
Chipset:
Release Year:Jan 2018
Devices
| Component | Name | HardwareID | Status | Driver |
| --- | --- | --- | --- | --- |
| Processor | -- | | | ACPI- Boots |
| HDD | Intel Sunrise Point-LP SATA Controller [AHCI mode] | 8086:9D03 | | OS2AHCI |
| Audio | Intel Sunrise Point-LP HD Audio | 8086:9D71 | | Not working |
| Video | Intel UHD Graphics 620 | 8086:5917 | | SNAP, Panorama |
| Video | NVidia GP108M [GeForce MX150] | 10DE:1D10 | | Not Tested |
| Network | Intel Ethernet Connection (4) I219-LM | 8086:15D7 | | |
| Wireless Network | Intel Wireless 8265 / 8275 | 8086:24FD | | Not Working |
| USB 3.0 | Intel Sunrise Point-LP USB 3.0 xHCI Controller | 8086:9D2F | | AN USB Drivers |
| WebCam | Integrated WebCam | | | Not Tested |
| Wireless Modem | Intel XMM7360 LTE Advanced Modem | 8086:7360 | | Not Tested |
| Thundebolt | Intel JHL6240 Thunderbolt 3 Bridge (Low Power) [Alpine Ridge LP 2016] | 8086:15C0 | | Not Supported |
| Thundebolt | Intel JHL6240 Thunderbolt 3 USB 3.1 Controller (Low Power) [Alpine Ridge LP 2016] | 8086:15C1 | | Not Tested |
| Thundebolt | IntelJHL6240 Thunderbolt 3 NHI (Low Power) [Alpine Ridge LP 2016] | 8086:15BF | | Not Supported |
General Comments
Report by Sigurd Fastenrath

Sigurd used this ThinkPad to create his custom Thinkpad 25-2 (It is custom build, Thinkpad based on a T480 with the palm rest, Keyboard, Touchpad etc. from the Thinkpad 25, all the inside electronic is a T480 with 32 GB RAM, Nvidia MX150, 2 TB SATA SSD etc. Unfortunately sound is not working so far.
USB 3 Driver work very well. USB DVD is working, USB Diskette Drive is working.
Hardware Report