Lenovo ThinkPad T540p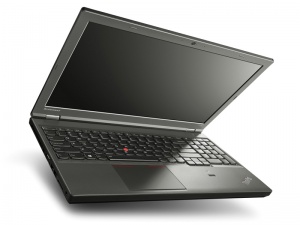 General Specs
Model Number:
Processor: Intel Core i5-4300M (2.60 GHz)
Memory: 8 GB Memory
HDD: Toshiba 1 TB hybrid drive
Graphics:Intel HD Graphics 4600
Release Year: 2013
Screen: 15.4 inch, 1920 x 1080 pixels
Weight: 5.3 pounds
Devices
| Component | Name | HardwareID | Status | Driver |
| --- | --- | --- | --- | --- |
| Processor | Intel Core i7-5600U Processor (2.60GHz) | | | ACPI |
| Video | Intel 4th Gen Core Processor Integrated Graphics Controller | 8086:0416 | | Panorama |
| Audio | Intel Xeon E3-1200 v3/4th Gen Core Processor HD Audio Controller | 8086:0C0C | | Uniaud |
| Audio | Intel 8 Series/C220 Series Chipset High Definition Audio Controller | 8086:8C20 | | Uniaud |
| Storage Controller | Intel 8 Series/C220 Series Chipset Family 6-port SATA Controller 1 [AHCI mode] | 8086:8C03 | | DANIS506 - OS2AHCI |
| USB 2.0 | Intel 8 Series/C220 Series Chipset Family USB EHCI #1 | 8086:8C26 | | AN USB Drivers |
| USB 2.0 | Intel 8 Series/C220 Series Chipset Family USB EHCI #2 | 8086:8C2D | | Only if USB 3.0 is disables. AN USB Drivers |
| USB 3.0 | Intel 8 Series/C220 Series Chipset Family USB xHCI | 8086:8C31 | | AN USB Drivers |
| Wired Network | Intel Ethernet Connection I217-LM | 8086:153A | | Supported since Multimac 20160201 from Arca Noae |
| Wireless Network | Intel Wireless 7260 | 8086:08B2 | | Not Working |
| Card Reader | Realtek RTS5227 PCI Express Card Reader | 10EC:5227 | | Not Tested |
| WebCam | Acer Integrated Camera | 5986:026a | | WebSee software |
| Fingerprint Reader - USB | Validity VFS 5011 fingerprint sensor | 138A:0017 Release 0078 | | Not Supported |
| Bluetooth - USB | Intel Bluetooth wireless interface | 8087:07dc | | Not Supported |
General Coments
Wifi support is not available yet.
Neil Waldhauer Report

Arca Noae USB driver stack 12.06 has disappointing results for this laptop. The USB 3.0 support support for Mass Storage is not currently working. With the USB 3.0 Enabled setting in BIOS enabled, mouse and keyboard do not work. USB 2.0 support is not working, either. Neither driver supports the dock.
USB driver version 11.17 works well, including mass storage, mouse, keyboard, KVM and dock.
Audio
Uniaud works with:
Driver=F:\MMOS2\UNIAUD32.SYS /A:1

Storage
SATA works:
BASEDEV=OS2AHCI.ADD /N /F /V:2

Hardware Report
Links