Lotto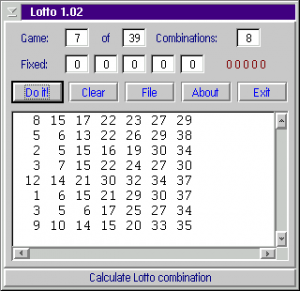 Lotto generates random number selections for lotteries. It allows selections between 1 of 1 to 99 of 99 with 999 calculated combinations. 5 numbers can be fixed, to be in every combination. Result can be saved to file.
Source code is included. To modify source, you need DrDialog, a visual programming environment for Rexx.
Download
License
Open Source under the GNU GPL license.
Author