OS/2 Warp 4 as a VirtualBox Guest
This are some notes to install OS/2 Warp 4 as a guest OS on VirtualBox.
If you are looking to install OS/2 Warp 4.52 or eComStation as a Virtualbox guest please visit VirtualBox Guest.
Installation Notes
If you are trying to install OS/2 Warp 4 (revision 9.023) it is useful for you to get a set of updated diskette images for the Installation Disk 1 and Disk 2. This is important to support bigger hard drivers like 2GB. (or on this case bigger virtual HDD images).
Installing VirtualBox Guest Addons
Without any Warp 4 fixpacks installed, if you want to install VirtualBox Guest Add-ons according to the instrucctions you may get this errors.
When VBOXGUEST.SYS loads on the boot:

Also, when trying load "VBoxService.exe" from Startup.cmd you will get an error that TCPIP32 was not found.
You require to install a fixpack to make that applications work. On this case I installed Fixpack 15.
Installing Additional Driver
Installation ScreenShots
Phase 1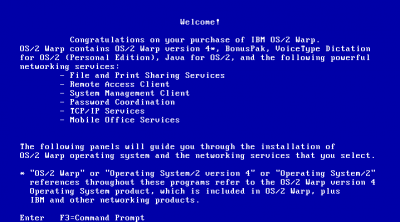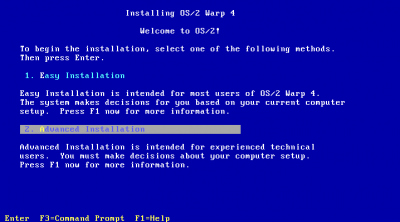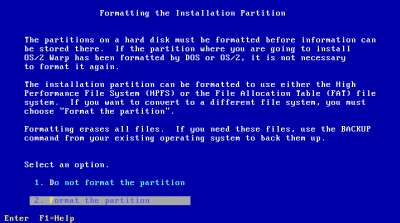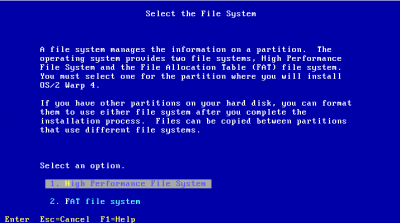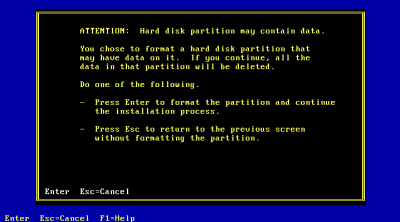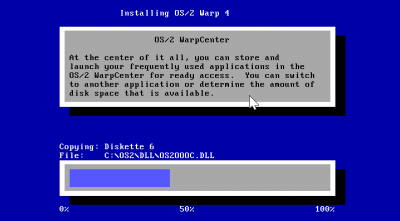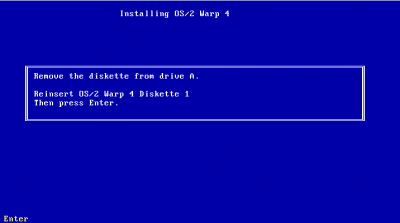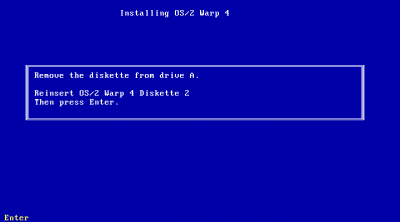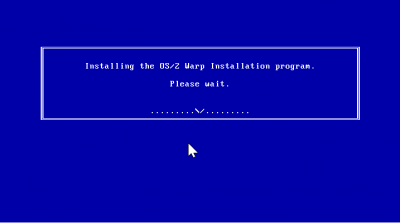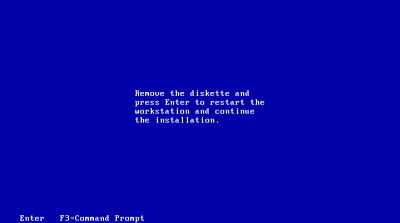 Phase 2
On the next reboot it will install files from the CD ROM drive. (Virtual ISO image)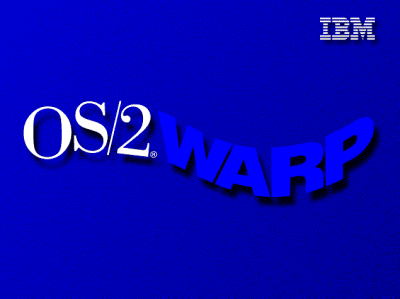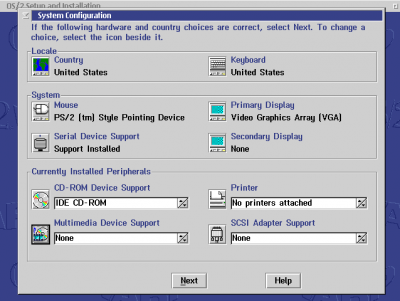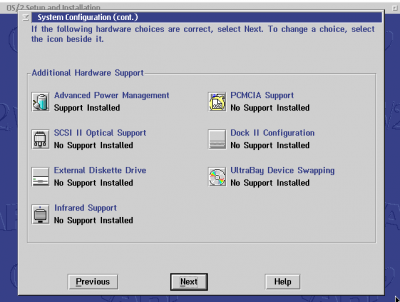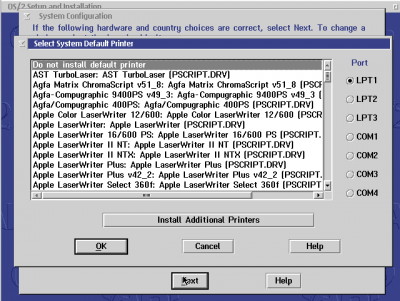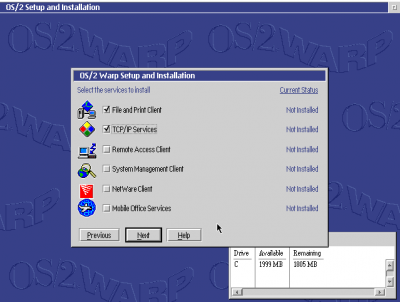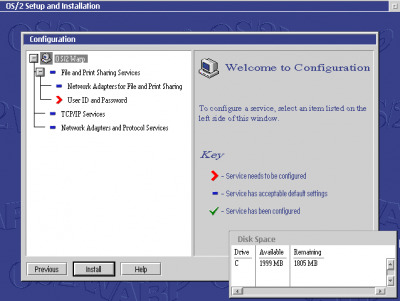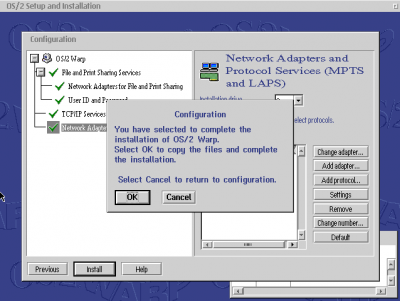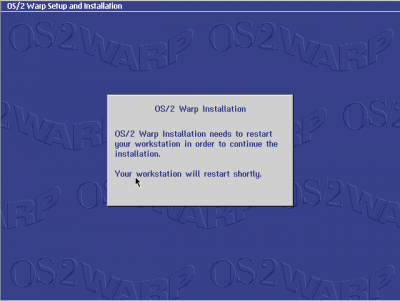 Phase 3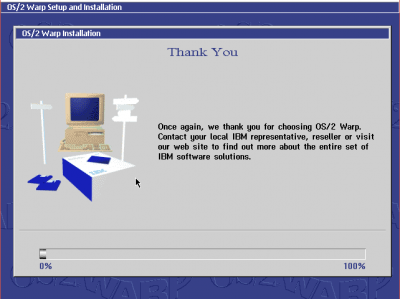 Installation End