Prepare the FAT32 USB Flash Drive
This is a quick article on how to prepare a USB Flash Drive formatted in FAT32 to be readable under ArcaOS, OS/2 or eComStation.
According on how your FAT32 USB Flash disk was formatted you may get errors while trying to open a FAT32 flash drive like:
No Objects were found that matches the specific find criteria.

and
The drive or diskette is not formatted correctly.

Even if you try to format it you may get an error like the next one: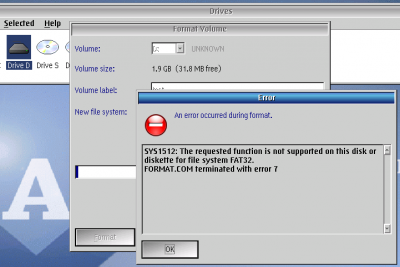 On this cases it may be that the USB Flash drive has a wrong geometry that can not be recognized on ArcaOS or OS/2. On that cases you need to modify the properties of the USB Flash drive format.
Here are some options for that:
Using DFSee
Run DFSee and select:
- Script - "Make FAT32 DATA (USB) Disk" and select the USB Flash recognized partition.
It will ask you for confirmation since it will WIPE ALL the USB Flash drive.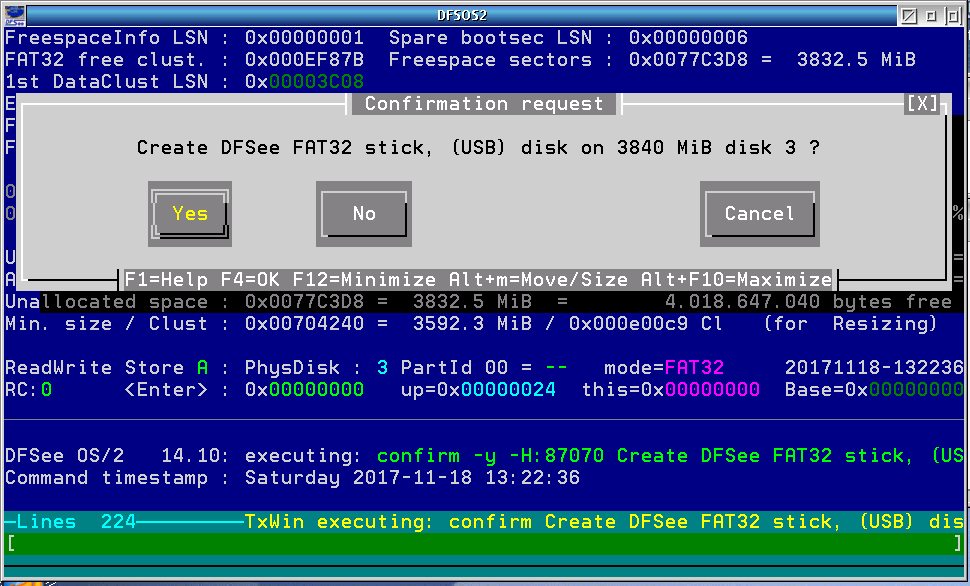 After that I will start formatting the new drive.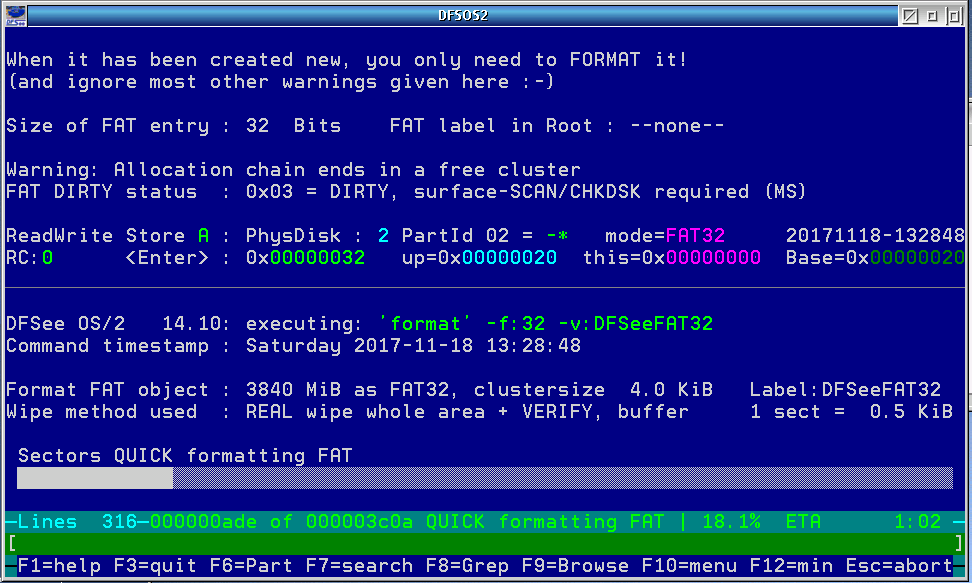 DFSee will ask you to exit the program, remove the USB Flash drive and reinsert it. After you reinsert the USB Flash Drive, the OS will recognize the device and let you copy files into it.
Links
USB Removables Care and Feeding FAQs[1]