Remembering how to install MPTS and TCP/IP on Warp 3
I was playing around with the old OS/2 Warp 3 on Virtual Machines and I decide to document how to install MPTS and TCP/IP on this platform.
If you remember Warp 3 (Red or Blue), the version that used to came with diskettes, did not have much Internet/TCP/IP functionality included on it. Later IBM Released OS/2 Warp 3 Connect which have that thing included on the installer. Both basically both edition where the same Warp 3.
So, the easier way to install MPTS and TCP/IP is installing the "Warp Connect" components over Warp 3.
To do this you required:
Warp 3 Installed
A Warp Connect 3 CD/ISO.
Testing my Warp 3 Virtual Machine you need to mount the Warp Connect 3 ISO on virtualizer.
After that all the work is on Warp 3. Let's see some screnshots of the procedure:

Select Install.cmd from the Warp Connect CD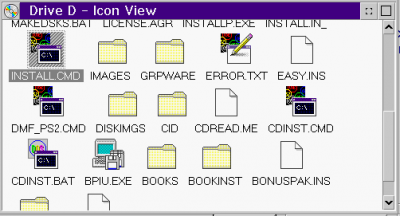 It will start the OS/2 Warp Connect installer. Select the drive where it is going to be installed.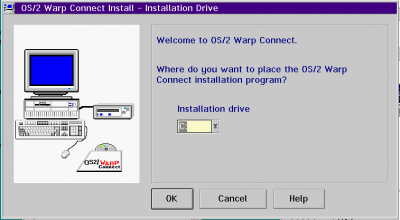 There goes an "OK" to start.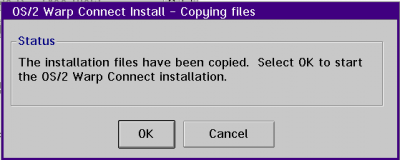 How do you want to do the install, to this machine? or to a machine on the network? On this case is on the VM I'm running.
I always select "Advanced" to see what does it wants to install.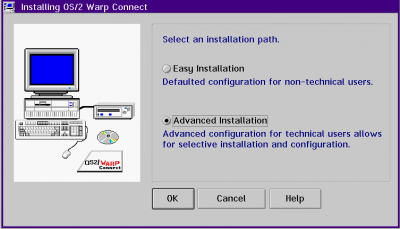 On this case I just want TPC/IP, which requires MPTS and will install it.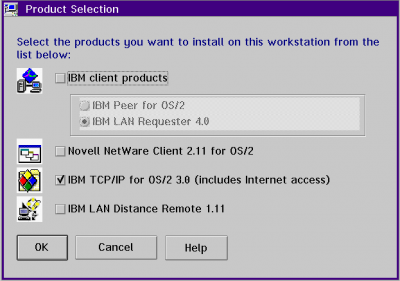 It will ask for you network adapter.
Here it is another confirmation to start.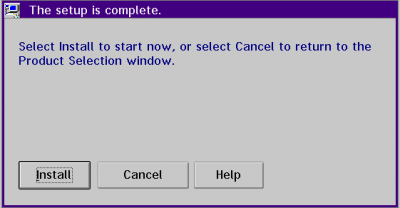 It will do something and shutdown. But there is more to come.

After rebooting it will start installing the MPTS.
It will reboot again.
It will start isntalling "IBM Internet Connection and TCP/IP for OS/2".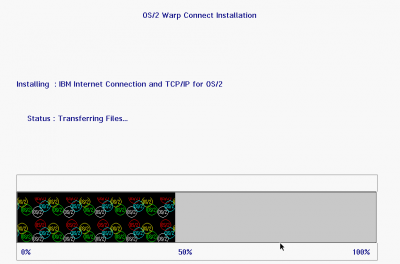 And now the installation is complete.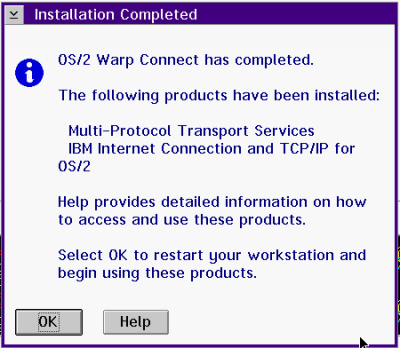 Not on the OS/2 Warp 3 desktop you will find the "MPTS" icon and "TCP/IP" and "OS/2 Warp Connect Install/Remove" on the "OS/2 System".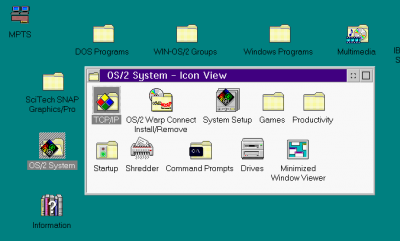 Now on MPTS you can select you network adapter.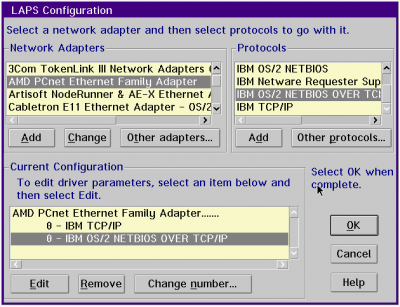 And you can also go to "TCP/IP" and configure it.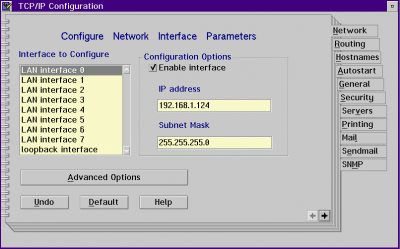 And this is how we remembered a way to install TCP/IP network support for the old Warp 3.