Scanner - V1N1
Stardock Introduces Galactic Civilizations 2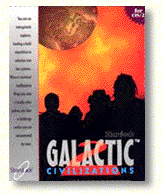 The best-selling OS/2 game of all time just got better with the new release of Galactic Civilizations 2. Besides picking up tons of new functions, the new game includes new levels, better graphics, sound and images. The previous release won several industry awards, including being chosen as the best game in a competition that included all DOS and Windows games as well. Check it out at http://www.stardock.com/galciv2.html.
'96 Technical Interchange

The 1996 IBM Technical Interchange is coming April 22-26 to the Opryland Hotel in Nashville, Tennessee. The week long program features speakers and seminars on IBM products ranging from OS/2 to S/390. Check it out at http://www.developer.ibm.com/events/ti_96/.

IBM Introduces Software Servers

IBM has introduced a series of Software Servers that provide drop-in solutions to business server needs. The server solutions include Lotus Notes, Internet, Systems Management, Communications and Database servers, among others. More information can be found at http://www.software.ibm.com/is/sw-servers/index.html.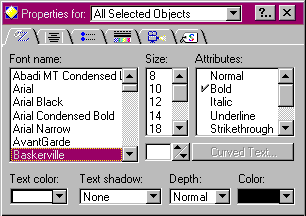 SmartSuite 96 for OS/2
Get ready for the new Lotus SmartSuite for OS/2. Lotus begins with a completely new word processor, called Word Pro, and adds new versions of Lotus Freelance Graphics and 123. The suite features strong workgroup connections with Lotus Notes for collaborative computing, as well as the ability to quickly convert and publish documents and presentations to the internet. Check it out at http://www.austin.ibm.com/pspinfo/m10suite.htm
---