Wiping hard drive partitions with ArcaOS 5.x
Jump to navigation
Jump to search
Article Info
Author
N/A
Date
2018
OS Version
ArcaOS 5.0.x
Companion File
N/A
Source
N/A
These are some graphical instructions to delete/wipe all the partitions on your HDD to install ArcaOS on your machine.
Please always remember to backup your files before doing this.
Sometimes it is required to do this because a pre-installed OS on the machine can have formated/organized the hard drive with a geometry not recognized by OS/2 or ArcaOS.
From the Boot CD, on the Disk Utility you can select "Disk - Wipe disk information - All disk information".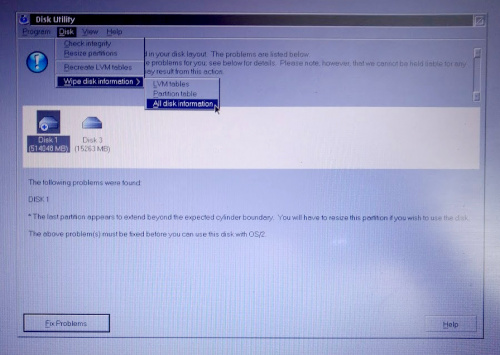 Since this will destroy all the data in your HDD, it will ask you for confirmation.
After that it will give you second change to cancel, just in case.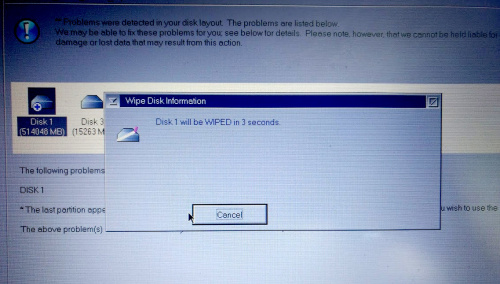 Now the HDD is fully wiped and you can create the partitions to install ArcaOS.