Applause Image Utility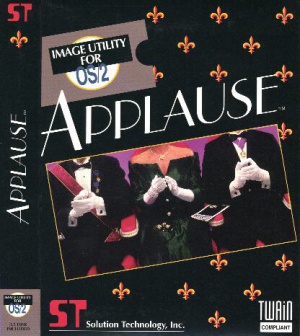 APPLAUSE is a program for image manipulation, and viewing under OS/2. It supports scanning with TWAIN for OS/2.
A TWAIN enabled image utility designed for file manipulation and conversion capability on bitmap image files. Supports direct scanning in B/W, gray scale, 8 bit, and 24 bit full color modes. From Solution Technologies.
License
Author
Links