Artie
Artie is one of the self-proclaimed OS/2 Warp, eComStation and other OS/2 derivate OSes community mascots.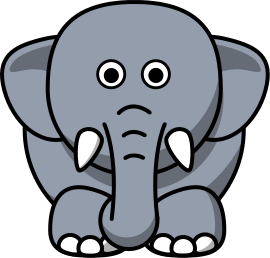 History
The OS/2 community discussed on the OS2World forums (and other sites) which should be a good mascot for OS/2. At some voting it became evidents that a lot of people liked the idea of an elephant as a mascot.
Why an Elephant
Image History
Download
Version 1.0
SVG - Vectorial Format (2015/03/29)
License
Version 1.0 is Public Domain.
Credits