Difference between revisions of "IBM ThinkPad Full-Size UltraNav USB Keyboard"
---
Revision as of 22:15, 29 September 2017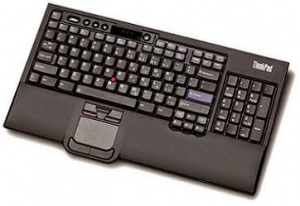 General Specs
Brand: IBM
HardwareID: 06CB:0009
Model No: SK-8835
FRU P/N: 02R0400
General Comments
It works with the default drivers of ArcaOS 5.0.
Keyboard works fine, but volume buttons and "Access IBM" buttons are not working.
USB Hub works fine.
Trackpad and buttons works fine.
Trackpoint is not working.