The Secure Workplace
Jump to navigation
Jump to search
Description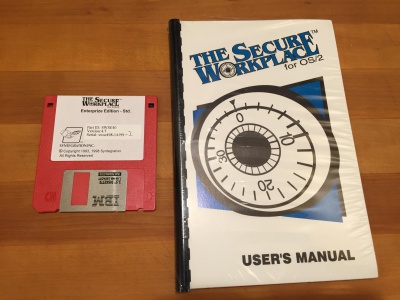 Download
The Secure Workplace V4.71 Standard Edition evaluation - Expires 60 Days [1]
The Secure Workplace V4.72 Professional Edition evaluation - Expires 60 Days [2]
License
Discontinued Commercial Software.
The Secure Workplace V4 ships in Standard and Professional Editions.
The Standard Edition lists for US$79.95 and excludes file access control and multi-desktop management. Users can add workplace backup, restore, and multi-desktop management by purchasing the Traveling Workplace which is sold separately.
The Professional Edition includes multi-desktop management, file access control, and lists for US$120.00. Site licenses are available for both editions.
Articles
Author
Links