Details

Category: Software
Published: Thursday, 27 February 2020 13:03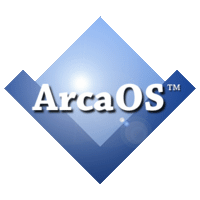 Several packages included in ArcaOS 5.0.4 have been updated or refreshed today, and are now available as part of the Support & Maintenance subscription for your ArcaOS product. Please log into your account and see your ArcaOS order details page to access your software. Specifically, these are:
Dynamic Icons 2.5.2.1 (refreshed)
Archive Tool 1.03.03 (updated from 1.0.0)
ArcaOS Desktop 1.0.13.1 (updated from 1.0.12+)
In addition, it is now easier to identify which packages have been updated since the last ArcaOS ISO release.

More updates are on the way to the Support & Maintenance subscription channel as we continue our work on the next release of ArcaOS. Watch for more announcements right here.
Read more: ArcaOS 5.0.4 updates for 2020-02-26