Details

Category: Software
Published: Tuesday, 01 September 2020 01:41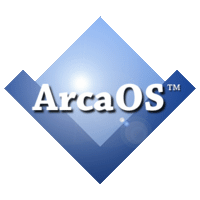 Arca Noae is pleased to announce the general availability of ArcaOS 5.0.6, the sixth maintenance release of ArcaOS 5.0 (Blue Lion).
ArcaOS 5.0.6 includes refreshed content and fixes since 5.0.5 was released. If you have experienced difficulty installing previous releases of ArcaOS on your hardware, 5.0.6 may address your issue(s). If installing from USB stick, the image may be created using any major operating system at hand (Windows, Linux, MacOS, and of course, OS/2, eComStation, and ArcaOS). Once built, the USB stick can be inserted into any USB port in the target system to boot into the ArcaOS installer/updater.
For a complete list of updates in this release, see the ArcaOS wiki. Be sure to review the README.TXT, as well, as this contains critical information to ensure that you get up and running fast, and includes tips for getting things adjusted right away.
Read more: [Arca Noae] ArcaOS 5.0.6 now available