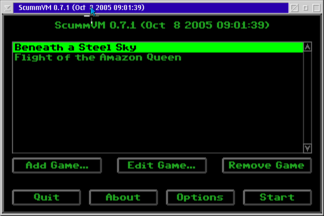 (Click the screenshot to enlarge)
Game Type
Several Games can run on it.
Cost
Open Source - GNU GPL
Web Site
System Requirements

OS/2 Warp 4.0  / eCS 1.x / ArcaOS 5x or later

SDL Libraries

Libc library

Version Available
2.1.0
Download
18 MB
Latest Update
2019/10/04
Synopsis:

ScummVM is a program which allows you to run certain classic graphical point-and-click adventure games, provided you already have their data files. The clever part about this: ScummVM just replaces the executables shipped with the game, allowing you to play them on systems for which they were never designed! 
ScummVM lets you run these adventures: Adventure Soft's Simon the Sorcerer 1 and 2; Revolution's Beneath A Steel Sky, Broken Sword 1 and Broken Sword 2; Flight of the Amazon Queen; and games based on LucasArts' SCUMM(Script Creation Utility for Maniac Mansion) system. SCUMM is used for many games, including Monkey Island, Day of the Tentacle, Sam and Max and more. Compatibility with supported games is continually improving, so check back often. 
Check the compatibility chart on:
http://www.scummvm.org/compatibility.php
There are also some games and demo available for download like:
Beneath A Steel Sky
Flight of the Amazon Queen
Broken Sword 1
Broken Sword 2
You can download them from:
http://www.scummvm.org/downloads.php on the "Extras!" section. 
The OS/2 port of Scumm VM requires the SDL Libraries and the GCC 3.3.5 runtime (Also on Netlabs RPM).
Ported to OS/2 by Paul Smedley.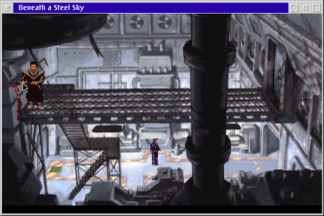 (Click the screenshot to enlarge)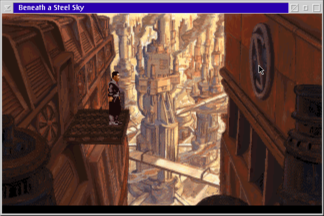 (Click the screenshot to enlarge)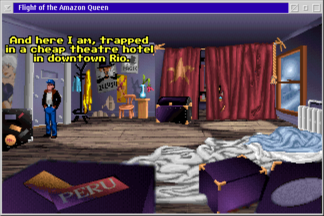 (Click the screenshot to enlarge)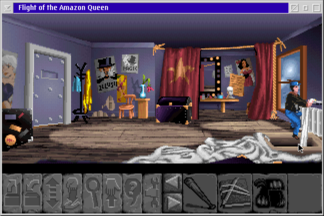 (Click the screenshot to enlarge)