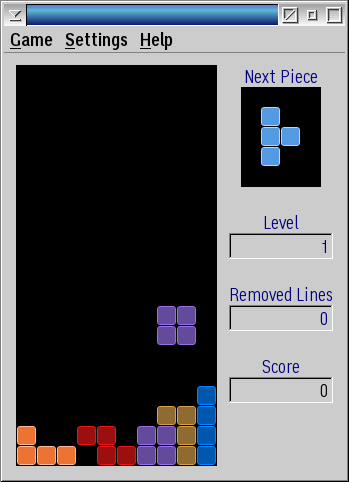 Game Type
Puzzle
Cost

Opensource GNU GPL

Web Site

System Requirements

OS/2 Warp 4 / eCS 1.x / ArcaOS 5x or later

Qt 5

Version Available

1.2.0-1

Download

"yum install gottet"

Latest Update

2021-05-18
Synopsis:
"Gottet is a clean, simple falling blocks game. Use the arrow keys to rotate and position each piece as it falls. Fill a whole row to clear it. Unlimited levels, with progressively faster speeds."
Port by Elbert Pol (Tellie)