Home
Stendhal version 1.21 has been released. This is a multi-player online adventure game / MMORPG, which requires Java 1.5 or later.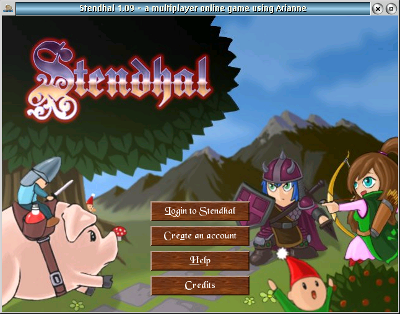 Details
Project: Starfighter 1.6 has been released:
- Hobbes
"Project: Starfighter is a 2D space shooter. Liberate the universe from the evil company WEAPCO, who controls space using superior weaponry and AI craft."
Port by Gianfilippo Cimmino.
Source: eCSoft/2
Details
ScummVM version 1.8.0 has been released (2016/03/04).
Download: http://scummvm.org/frs/scummvm/1.8.0/scummvm-1.8.0-os2.zip
This allows you to run several adventure games, provided you have the data files. Games known to work include those based on LucasArts' SCUMM (Script Creation Utility for Maniac Mansion) system, many Sierra SCI and AGI engine games, Legend of Kyrandia, Simon the Sorcerer 1 and 2, Beneath A Steel Sky, Broken Sword 1-2, Flight of the Amazon Queen, and lots more. There are even free downloads available for a few of the games.
Details
Hex-a-Hop 1.1.0 game had been ported to OS/2-eCS (2016/02/26)
"Hex-a-Hop, a funny hexagonal puzzle. Hex-a-Hop is a hexagonal tile-based puzzle game with one simple goal: destroy all green tiles! There are infinite undos and no time limits, you just have to find a way to destroy all the green tiles and step on a safe tile at the end."
Port by: Andrey Vasilkin
Source: eCSoft/2
Details