Home
Digger had been ported to OS/2 and eComStation (2012/06/22).
http://hobbes.nmsu.edu/h-search.php?key=digger.zip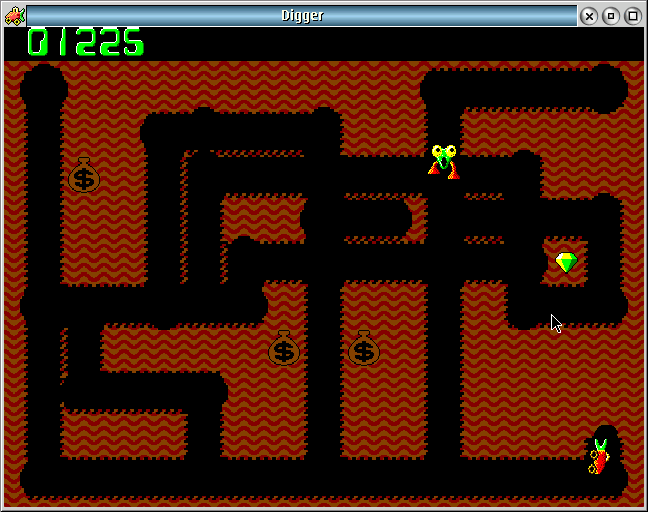 "Digger is a game originally created by Windmill software in 1983 and remastered by Andrew Jenner in 1998. Licensed under the GNU GPL license. "
Project URL: http://www.digger.org
Port by: Andrey Vasilkin
Details
Yes, we are back. After our infamous "OS2World Server crash - 2012" I had found the latest back and I'm trying to get this site in order again.
I still need to work out some of the minors tweaks of the site. Some downloads are not working, but I hope to keep working on that.
Thanks for visiting.
Details
After some months (or years?) of being crashed, the OS2World Gaming site is now back online.

Visit: http://www.os2world.com/games

It had been a tough migration but all the pages from the old site had been recovered.

There are something left to do on the site, like:
Polish a little bit the design
Update it with the lastest Qt4 ported games
Update the last working Java games.
I'm also looking for help administering the site. If anybody is interested please contact me ( This email address is being protected from spambots. You need JavaScript enabled to view it.).
The administration of the site is very simple, since it is based in Joomla and I will provide some base trainning to the one(s) that would like to help me.
Thanks
Martin Iturbide.
Details